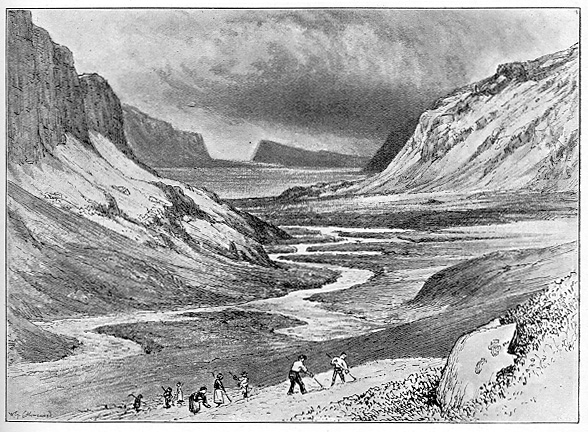 Haymaking. Looking down on Hvolsdalur in Saurbær (Dalasýsla) from the farm Bessatunga. The two men in the foreground are scything, the women farther down the slope are raking. Reproduction of a sketch made by W. G. Collingwood on 12 July 1897.

Source: PSI, Plate 121.

Copyright © 1996-8 Dick Ringler. All rights reserved.



For technical assistance:
Library Technology Group
University of Wisconsin-Madison
General Library System