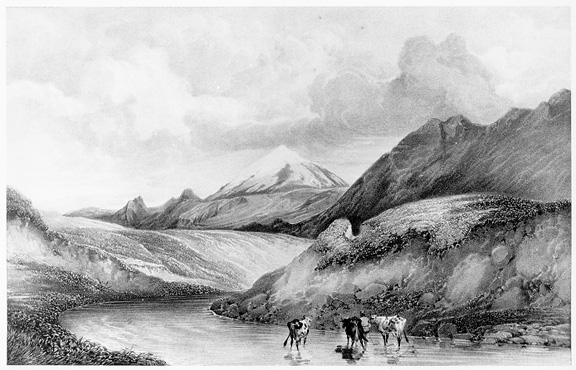 "Mount Hekla seen from near the farm Selsund. . . . The blackish streaks on the cone of Hekla represent scoria protruding through its cover of snow" (original caption). Lithograph by A. Joly from a sketch by Auguste Mayer.

Source: VIG, Atlas historique, Plate 51.

Copyright © 1996-8 Dick Ringler. All rights reserved.



For technical assistance:
Library Technology Group
University of Wisconsin-Madison
General Library System