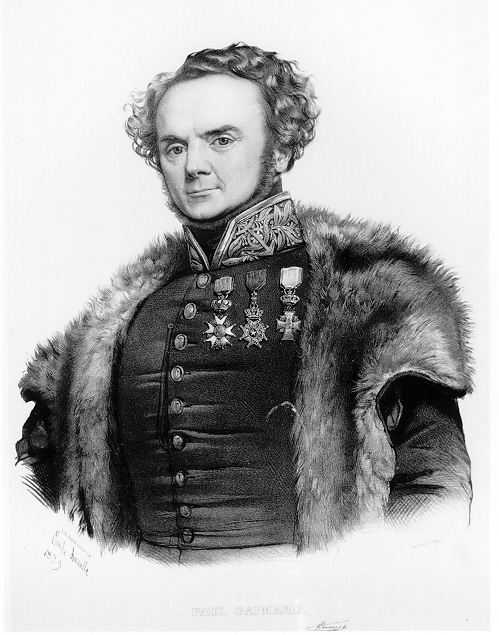 Paul Gaimard (1793-1858). Lithograph from life by Emile Lassalle. According to the zoologist Henrik Krøyer, who accompanied Gaimard to Spitzbergen in 1838, "he was of medium build, with curly black hair and a rather unattractive face, but with a charming and agreeable manner" (3LÍ242n2). Benedikt Gröndal writes: "Paul Gaimard was a natty dresser — a real dandy — but cordial and courteous in manner, as the French always are. He gave many people in Iceland portraits of himself, etchings and lithographs, some large, some small, some showing him half-length, others full-length in a uniform and a long furred cape. These pictures could be seen in houses far and wide. Gaimard was famous all over the country" (4BGR298).

Source: VIG, Atlas historique, Plate 1.

Copyright © 1996-8 Dick Ringler. All rights reserved.



For technical assistance:
Library Technology Group
University of Wisconsin-Madison
General Library System