Jump to: Credits
About the collection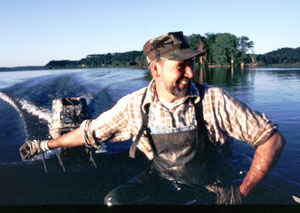 The Public Folk Arts and Folklife Projects of the Upper Midwest series of project collection guides highlights a wealth of ethnographic documentation and public productions generated in the upper Midwestern region since the 1970s, often with funding from public agencies such as the National Endowment for the Arts, the National Endowment for the Humanities, and state, county, and local arts and humanities councils. Organized by the Center for the Study of Upper Midwestern Cultures, this digital on-line clearinghouse provides project descriptions and history, and leads researchers to the varied repositories across the region and nation that house project documentation such as field reports, sound, video, and commercial recordings, photography, exhibits, and ephemeral publications. Representing research in Wisconsin, Illinois, Iowa, Minnesota, Missouri, and the western Upper Peninsula of Michigan, projects focus on the region's distinctive expressive cultures, survey diverse indigenous and immigrant populations, and record an incredible range of traditional performers and practices, from the artistic and musical, occupational and recreational, to the religious and spiritual.
These guides capture unrecorded project histories and reassemble their casts of staff, organizational supporters, and grant funders. The guides also attempt to recreate the original integrity of project documentation and productions, and link them to related projects, ethnographic materials, productions, and bibliography. Each guide provides an index to the variety of documentary materials generated during an individual project that often may be housed in more than one repository, public or private. Most of these collections, even in excellent archival settings, remain unprocessed, without designated shelf, box, and file numbers. In some collections, the documentary files may even still be open, acquiring new information with continued artist contact and production history. Time and circumstances may ultimately disturb the organization and existence of project documentation and affect the reliability of these guides as finding aids, but they now provide an important baseline and records preservation planning tool.
The ultimate goal of lofting these guides is to reinvigorate awareness, use, and salvation of wonderful materials that document the hundreds, if not thousands, of upper Midwestern folk artists who have contributed to the hundreds of projects that have been supported mostly with public monies in the region since the 1970s.
---

Top of Page
Credits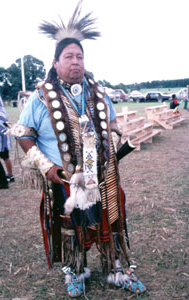 This collection of guides to project materials emerged generally from patterns of public folkloristic work in the region. Folklorists recurrently draw from past public project materials to perpetuate and refine old documentary initiatives, maintain communication with documented artists and their families, generate new projects and productions, and inform fellow researchers of artists and existing documentation. Most immediately, this on-line resource built upon a similar effort to document project histories and materials in the Driftless region of southwestern Wisconsin, southeastern Minnesota, northeastern Iowa, and northwestern Illinois, undertaken for Folklore Village Farm during 1998-2000, by Janet C. Gilmore, with Wisconsin Humanities Council funding. The Center for the Study of Upper Midwestern Cultures at the University of Wisconsin-Madison supported the regional extension of the project with a Heritage, Preservation and Access grant from the National Endowment for the Arts. Funds from the National Historical Publications and Records Commission have continued the collections survey. Arts Midwest has sponsored an additional infrastructure grant from the National Endowment for the Arts to add to the on-line bank of project guides.
Grant-writers James P. Leary, Ruth Olson, and Joe Salmons initiated the regional variation of this work through the Center for the Study of Upper Midwestern Cultures in 2001-02. Beginning in 2003, Janet C. Gilmore led initial collection surveys, adapted the collection guide template, and supervised Lyndi Sue J. Finifrock, Nicole Saylor, and Jocelyne Bodden in lofting collection guide master documents, producing on-line versions, and developing guidelines for their creation.
The development of this resource benefited from the counsel and collaboration of many experts and colleagues: Max Kade Institute archivist Kevin Kurdylo; Amy Rudersdorf, Lee Konrad, Peter Gorman, Lisa Saywell, and Vicki Tobias of UW-Madison's Digital Content Group; Geri Laudati and Steve Sundell of UW-Madison's Mills Music Library; Paul Bourcier, Karen Baumann, and Peter Gottlieb of the Wisconsin Historical Society; Judith Gray, Cathy Kerst, Michael Taft, Marcia Segal, and Nora Yeh of the American Folklife Center; Moira Smith, Indiana University; Andy Kolovos, Vermont Folklife Center; Andrea Graham in concert with the Association of Western States Folklorists including Steve Green; Susanne Flandreau, Columbia College's Center for Black Music Research; Tamara Kubacki, Illinois Arts Council; Erin Roth, Traditional Arts Indiana; folk arts database meister Tom Adler; and the numerous fieldworkers, project and non-profit administrators, and state folk arts coordinators who produced or house the particular collections.
Materials in the Collection: