The Northwest Territory
At first Wisconsin belonged to the "Northwest Territory," the name that was given to all the land shown on the map below.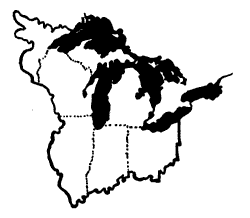 As you can see, it included land that today is divided among several states of the Union. There are five of them. See if you can name them all correctly.
Smaller Territories
As more and more people made homes in this region the Northwest Territory was divided into smaller territories. This was done so that people could govern themselves more easily.


During the Black Hawk War many people found out about Wisconsin's fertile prairies and valleys. Soldiers, too, decided that this would be a good place to live. Soon so many settlers had come that the people living here needed a government of their own.