"View of Milwaukie, Wisconsin, on the Western shore of Lake Michigan."
R. N. White Del. et. Sc.
This is the earliest known view of the town of Milwaukee, and places the Indian in the Walker's Point district, overlooking the Menomonee and Milwaukee river flood plains.
Roswell N. White was both artist and engraver of this work which was prepared in April, 1844, for use on a letter-sheet. The probable source for this particular copy is Wilson & Co.'s Dispatch, a monthly published in New York.
---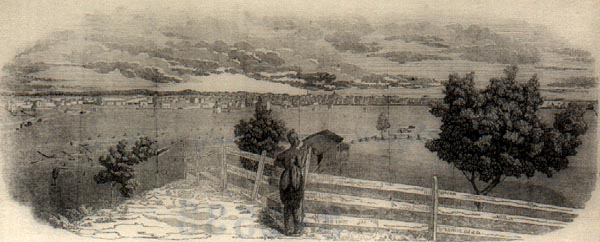 ---
From the copy owned by the State Historical Society of Wisconsin Visual Archives: Album 2.57