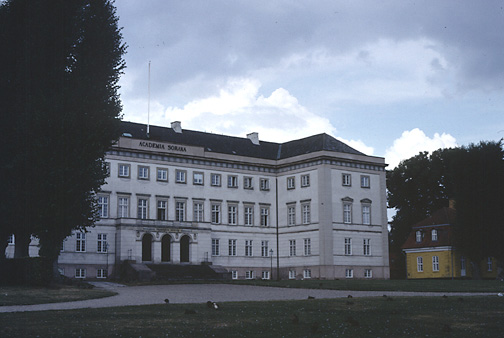 Sorø Academy. The school building (which replaced an older building that burned in 1813) was designed by Peder Malling (who also designed the main building of Copenhagen University) and dedicated in 1827. To its right is the house in which the poet B. S. Ingemann lived and where Jónas often visited him. "Ingemann's House," built ca. 1743, had survived the fire of 1813; it was probably designed by Laurids de Thurah (1706-1759), "the father of Danish architecture," who also drew the plans for the cathedral at Hólar in northern Iceland (consecrated 1763).

Source: Photo Dick Ringler.

Copyright © 1996-8 Dick Ringler. All rights reserved.



For technical assistance:
Library Technology Group
University of Wisconsin-Madison
General Library System